---
Ramster Embroidery & Textile Art Exhibition 2011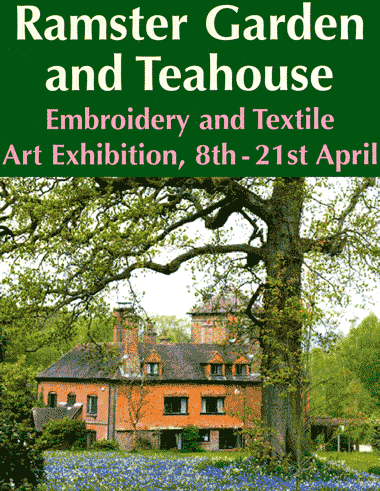 Many members of OTT displayed examples of their work as part of this prestigious bi-annual Embroidery Exhibition. Now in its eleventh year, the Ramster Embroidery & Textile Art Exhibition was open from the
8th. - 21st. April 2011, from 10am to 5pm. (Entrance to the Exhibition is £5.)
---
Cottenham - Textiles in Focus 2011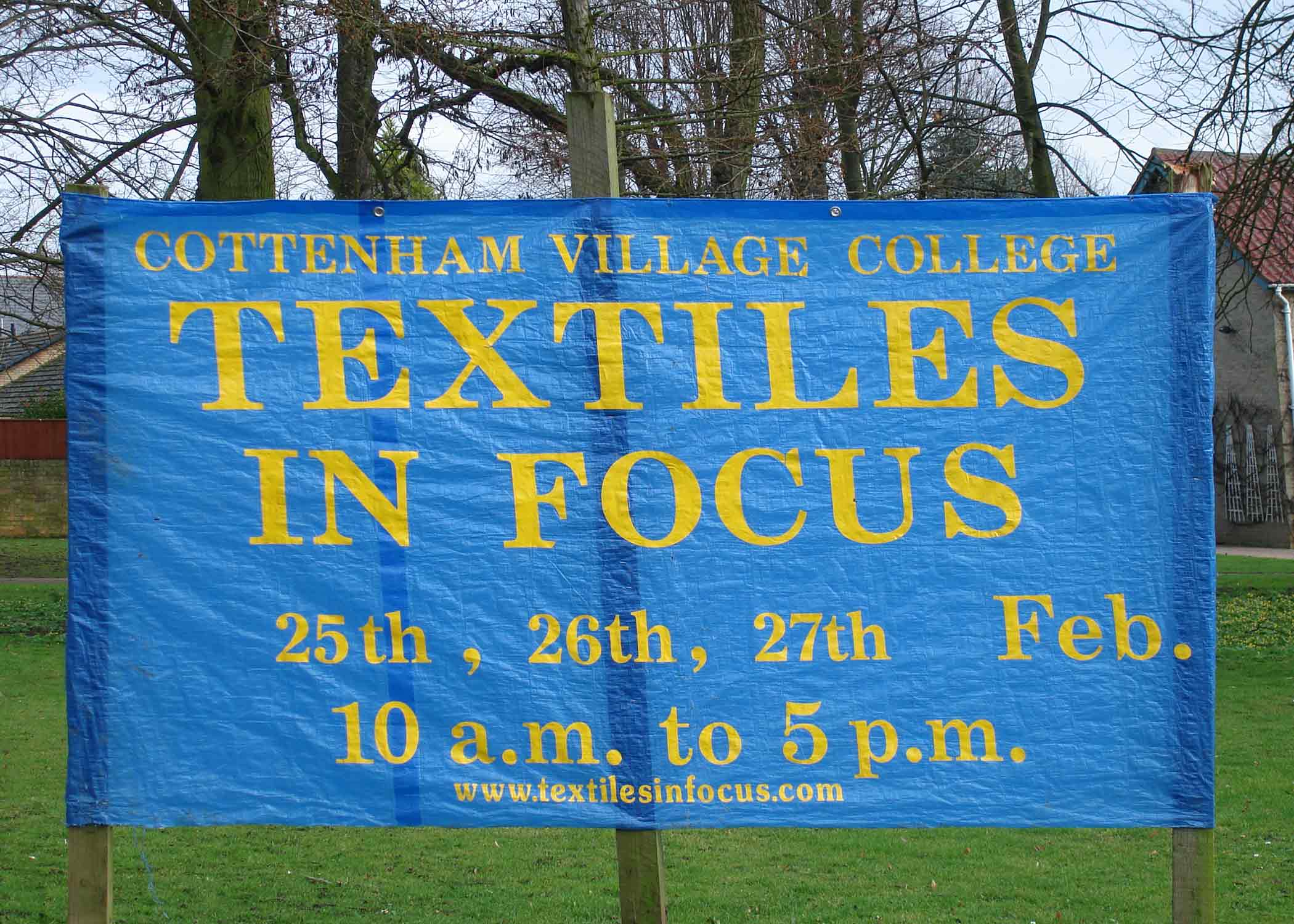 OTT is one of only two groups which have been invited to exhibit at the Cottenham
"Textiles in Focus"
event which runs at the Cottenham Village College, Cottenham, Cambridge from Friday 25th February to Sunday 27th February.
Entrance times are 10am – 5pm (Friday & Saturday) and 10am – 4.30pm (Sunday).
"Textiles in Focus" is a textile exhibition and trade show. Spanning 3 days, it has suppliers and traders selling art, craft, knitting and stitching wares of all shapes and sizes. There are also a number of demonstrations and thirty 2-hour workshops, where you can learn new ideas and techniques, and a guest speaker.
OTT will be exhibiting art work and 3D items. As well as exhibition pieces on sale, there will also be portfolio pieces, cards, inspiration packs and many other items.
---
OTT features in the June/July edition of the Embroiderers' Guild magazine "Stitch"
The June/July edition of Stitch includes an article by Kate Servant on OTT's special project on shoes for its last major exhibition. There is a two page spread titled "Sole Music", and includes photos of all the members' pieces.

Lets face the music and dance - Irene Martin
Link to Embroiderers' Guild website for the Magazine issue
---
After having opened to a packed Preview on August 20th. the exhibition of exciting and colourful textile work has now closed (September 16th.) This exhibition, full of exciting and colourful textile work, was our most successful ever, with over half of all the main pieces sold off the wall, plus all the inspiration packs, most of the portfolio pieces, 80% of the catalogues and 90% of the postcards.
The Exhibition had moved this year from Braintree Town Hall Gallery to the Exhibition Hall in the Royal Horticultural Society Gardens at Hyde Hall, Westerns Approach, Rettendon, Chelmsford, Essex CM3 8AT.
The exhibition included a shop area selling cards, portfolio pieces, brooches, nechlaces and much more.
Some of the artists were also on hand each day to answer any questions.
Booking was not required.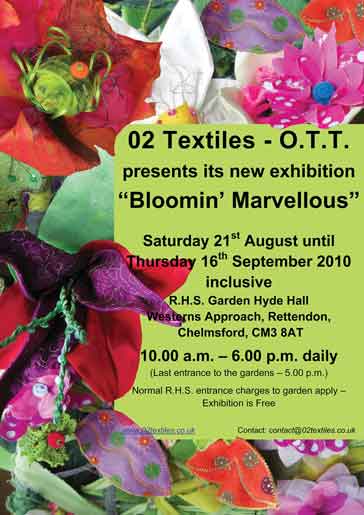 How to find Hyde Hall
By car:
Hyde Hall is conveniently located just 20 minutes from Chelmsford and is signed from the A130 (southbound).
Leave the M25 at junction 29 for A127 (signed Southend). From the A127 exit onto the A132 (signed Wickford/South Woodham Ferrers).
Or leave the A12 at junction 17, then at the roundabout take the second exit for the A130 (signed Southend/Basildon)
From the A130 Rettendon Turnpike roundabout follow the tourist attraction flower symbols towards South Woodham Ferrers on the A132. At the Shaw Farm roundabout turn left into Willow Grove/Creephedge Lane.
(Please be aware that if you are using Sat Nav the new post code may not be recognised, therefore please use CM3 8RA (Willow Grove, South Woodham Ferrers), and continue straight on this road towards East Hanningfield for approx 1.5 miles)
By Public Transport:
From London Liverpool Street to Chelmsford (about 13km/8miles away) or to
Wickford (about 8km / 5 miles away). Taxis are usually available at the station.
Trains: contact National Rail Enquiries on 08457 48 49 50
Buses: contact Chelmsford Travel & Visitor Info Centre on 01245 283400
---
Braintree Art Trail - "Through the window"
Most of OTT's members will be exhibiting from
11th. - 26th. July 2009
in the Dome Gallery of Braintree Library,
Fairfield Road, Braintree, CM7 3YL
as part of the Braintree Art Trail.
This exhibition displays a varied interpretation on the theme of "Through the Window".


Reflections in the window - Chris Bojan
Materials and techniques include textiles, paper, felt, stitch and appliqué, with wall hung pieces as well as 3D items including a soft sculpture window cleaner.
---
Ramster Embroidery Exhibition 2009
Opened 17th. - 28th. April 2009
10am - 5pm
Ramster Embroidery Exhibition was in its 10th year of running in 2009 and gets bigger every year. Over 300 examples of excellent embroideries from the countries leading textile artists were for sale in the splendid Jacobean Hall and Great Drawing Room.

Admission to the embroidery exhibition was £4.50 (all adults) joint ticket for Garden and Embroidery £8.50
Eleven members of OTT displayed examples of their work as part of this prestigious Exhibition at Ramster near Chiddingfold in Surrey.
(The Garden and the Tea House were also open 10am - 5pm daily for drinks, home made cakes and sandwiches. )
Ramster and how to get there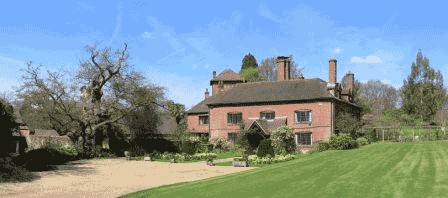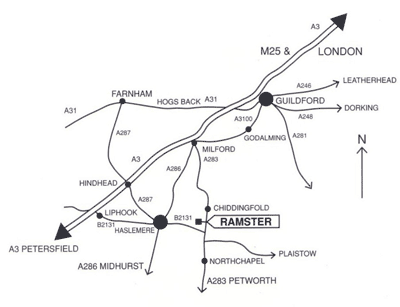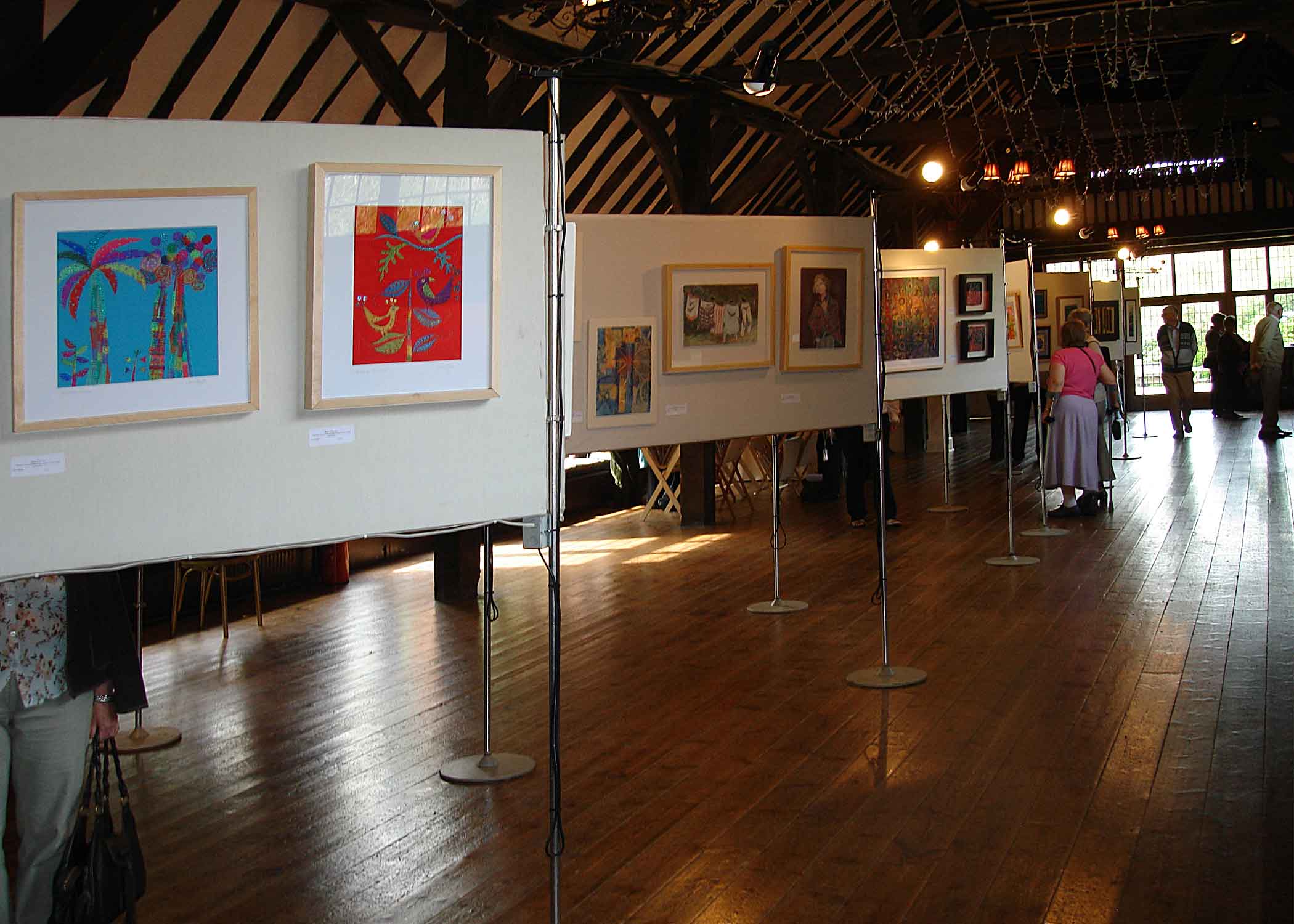 ---
Braintree 2008 Exhibition
OTT's third bi-annual exhibition "A Walk on the Wild Side" at the Braintree Town Hall Gallery in Market Place, Braintree, Essex, CM7 3HW has now finished. It ran from September 13th to October 11th 2008. It proved to be even better than the last Exhibition - full of colour and fun.
The Preview took place on Friday evening 12th. September, at which the following photographs were taken.

The main exhibition.

The Shoes Project.

The Shop.
Exhibits were for sale, as were affordable smaller pieces of artwork and delicious treasures in its vibrant shop . Also for sale were inspiration packs, hand-made greetings cards and postcards.
This exhibition ran concurrently with East Anglia Stitched Textiles' (E.A.S.T.'s) exhibition taking place at the Braintree Museum, Manor Street, Braintree, Essex
opposite the Town Hall, offering the opportunity to make it a day out and visit both exhibitions.
---
Warner Archive - Braintree
02Textiles participated in an event at the Warner Archive.
The Warner Archive, which records the design and manufacture of textiles over the past 200 years, is housed in the old silk mill, part of the Braintree District Museum.
Collections of cloth, woven textiles, printed fabric, and paper designs are all on show in the gallery, which was once a working mill and produced many of the 19th century textiles it now displays.
The museum receives over 40,000 visitors per year eager to see one of the biggest textile collections in public ownership in the UK (the largest being the V&A). The collection includes works by Owen Jones, Lynton Lamb, and Howard Hodgkin.

© Braintree District Museum Trust
Embroiderers' groups were asked to present pieces of art inspired by the articles and material they have seen in the Archive.
OTT members worked on a group project for the event which reflected the designs they have seen in the Archive. Some members also worked on individual entries.
---
Ramster Embroidery Exhibition
Opened 20th April - 1st May 2007
10am - 5pm
Ramster Embroidery Exhibition was in its 9th year of running in 2007 and over 250 embroideries were for sale in the splendid Jacobean Hall and Great Drawing Room.

Ten members of OTT displayed examples of their work as part of this prestigious Exhibition at Ramster near Chiddingfold in Surrey.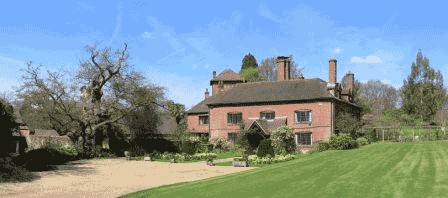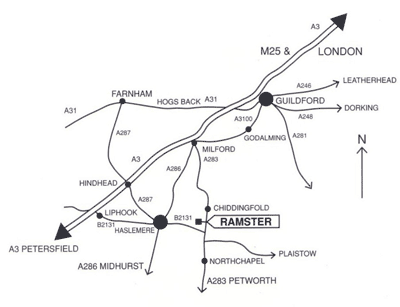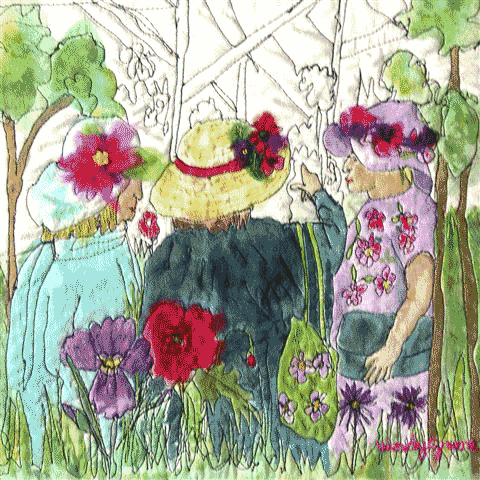 ---
Maldon Exhibition
OTT - O2 Textiles presented its exhibition
"Hanging by a Thread"
at the Maeldune Heritage Centre
St Peter's Tower (Top of Market Hill)
Maldon, Essex.
(The Heritage Centre is on the corner of Market Hill and the High Street, Maldon)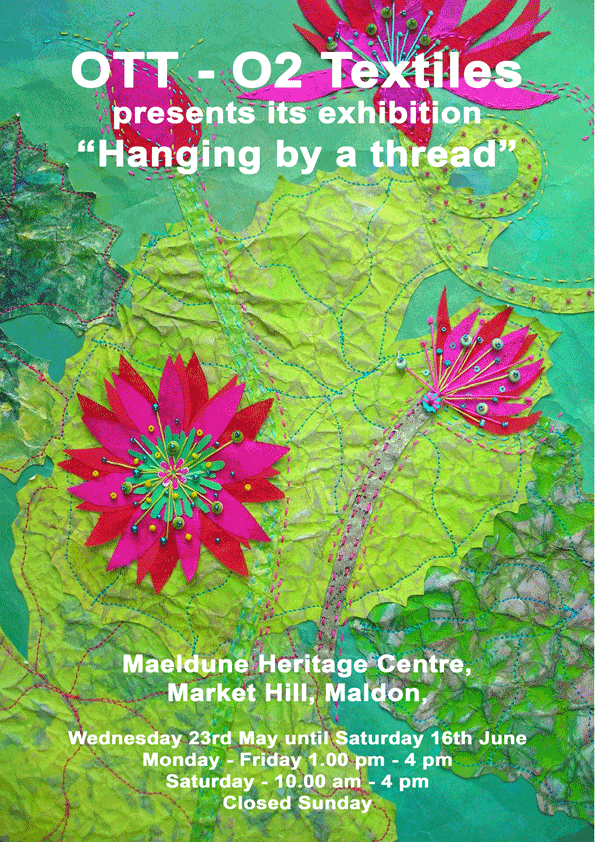 ---
Cambridge - Michaelhouse
The Friends of Michaelhouse held an exhibition of Textile Art, Embroideries and Quilts at Michaelhouse between the 22nd May and 2nd June 2007.
Some members of 02Textiles took part in this exhibition with examples of their framed and unframed work.
In addition to the Textiles, Embroideries and Quilts on sale, there were also Cushions which had been hand stitched by Fine Cell Work, the charity which teaches needlework to prison inmates in 22 British prisons and sells their work.
Michaelhouse is located in Trinity Street Cambridge in the centre of the Cambridge Pedestrian Zone close to Cambridge Colleges and within easy access from the car parks in Park Street and Lion Yard.