Sheila Warner
Please click on the Photo of one of Sheila's pieces below to see images of her work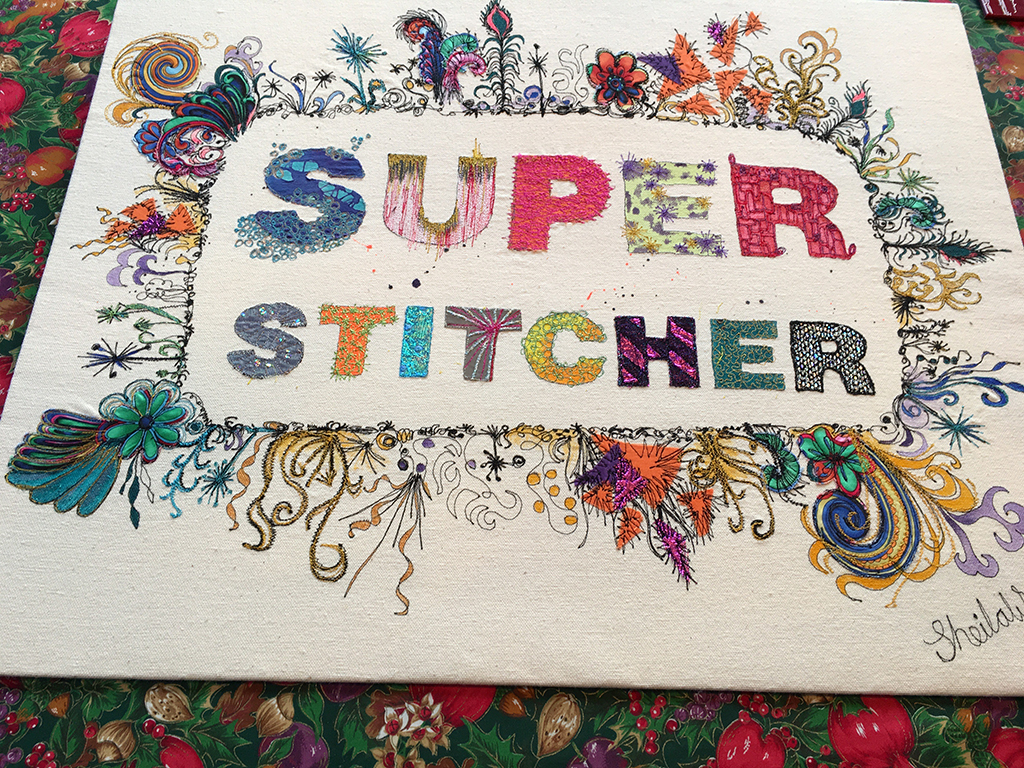 "Super Stitcher"

Sheila has done lots of needle work all through her school years achieving awards for crocheting, tatting and dress making.
But nothing as exciting as the work she does now.
Creative Embroidery opened a new door.
Achieving the City and Guilds level 2 and 3 in Creative Embroidery. also in Machine Embroidery and in Gold Work.
She was a member of the Night and Day stitch group for 8 years producing work for Exhibitions, which at some times proved demanding.
As of January 2018 she joined the O2 Textiles (OTT) Group and is enjoying the challenge of meeting their standards.